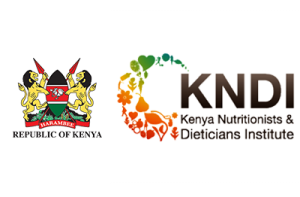 Vision
An Innovative Regulatory Institute in the provision of Nutrition and Dietetics services recognized by the internationally
Mandate/Mission
The Kenya Nutritionists and Dieticians Institute (KNDI) was established by an Act of Parliament No.18 of 2007, to provide for training, registration and licensing of nutritionists and dieticians, to provide for the regulation of the standards, and practice of the profession to ensure their effective participation in matters relating to nutrition and dietetics and for related purposes.
Core Values
Integrity-operate with unquestionable moral standards
Professionalism-at all times adhere to the KNDI professional Code of Conduct.
Accountability-be responsible and answerable to the KNDI's Members and stakeholders.
Transparency-open to its members and stakeholders
Team work- work as a team towards accomplishment of the Institute's goals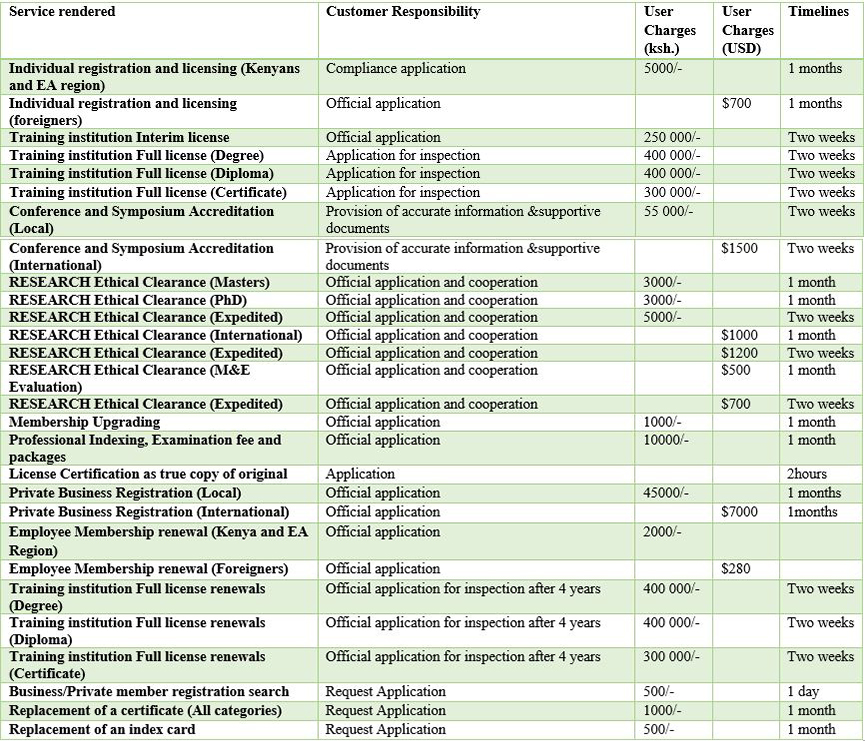 COMMITMENT 
To be pro-active and responsive in the discharge of duties
To pay attention to details in service delivery
To exercise, honesty integrity and courtesy at all times
To cultivate and maintain partnership with all stakeholders
To create and maintain team spirit within the service
To be fair and firm in all our undertakings
To maintain a disciplined and compliance professional workforce
To be gender sensitive and
To promote, protect and respect the human rights of our customers
COMPLAINTS AGAINST
KNDI Complaints may be made to the Chief Executive Officer. Where dissatisfied the complaint may be reported to the:
Chief Executive Officer;
Kenya Nutritionists and Dieticians Institute; Commodore Office Suites, Opposite Nakumatt Prestige, 3rd Floor, Room 3G; P.O. Box 20436-00100, Nairobi, Kenya; Phone: +254-20-2608882;
E-mail: info@kndi.institute
or
The Commission on Administrative Justice (CAJ) also known as the Office of the Ombudsman, 2nd Floor, West End Towers, Opposite Aga Khan High School off Waiyaki Way–Westlands P.O. Box 20414 – 00200, NAIROBI. Tel: +254-20-2270000/2303000/2603765/2441211/8030666; Email: info@ombudsman.go.ke.