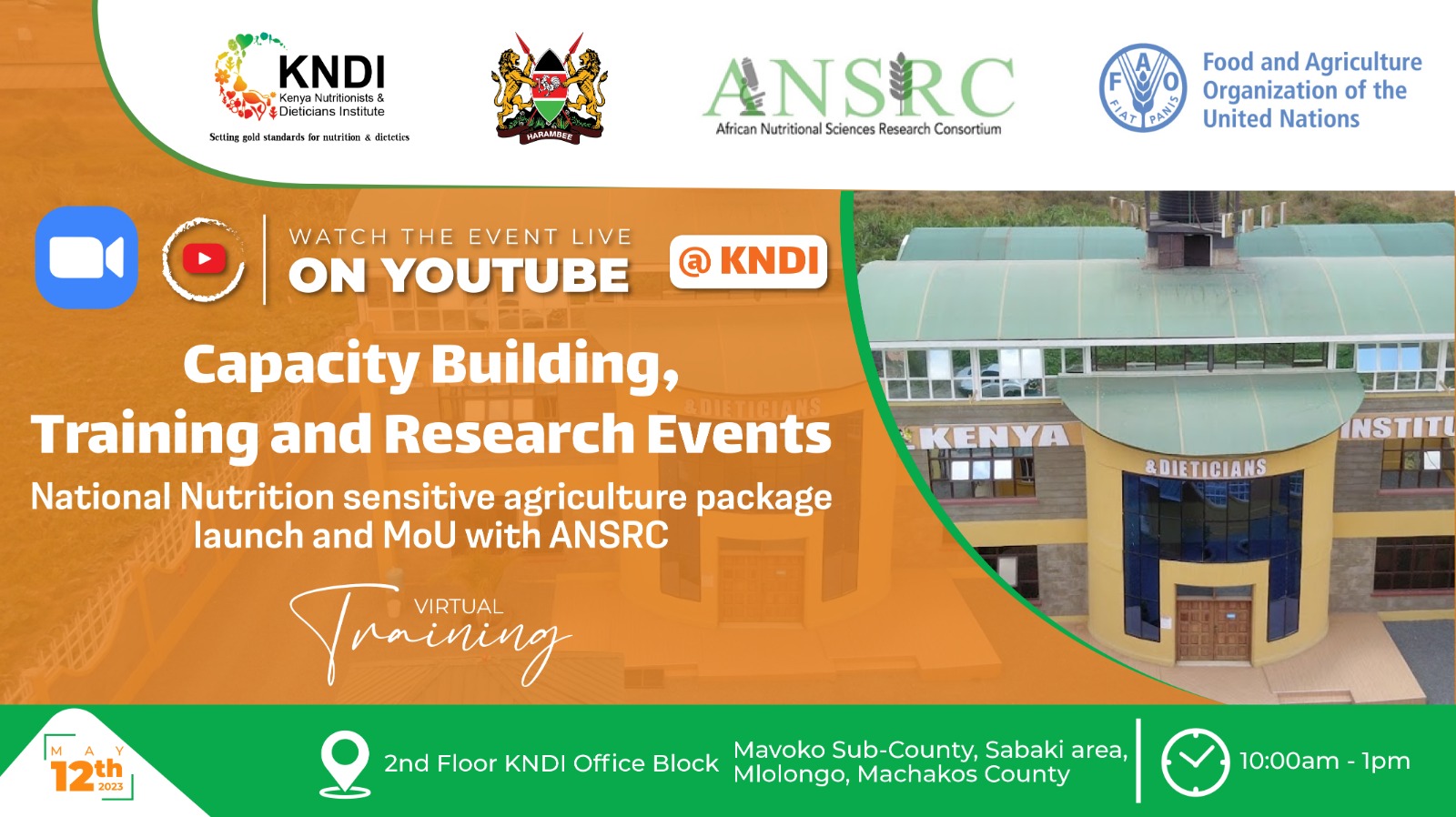 In a recent collaboration, the Kenya Nutritionists and Dieticians Institute (KNDI), along with the Food and Agriculture Organization (FAO) and the AFRICAN NUTRITIONAL SCIENCES RESEARCH CONSORTIUM (ANSRC), organized a capacity building event. This event marked the launch of the Nutrition Sensitive Agriculture Training Package and the signing of a memorandum of agreement (MOA) between KNDI and ANSRC. The training package aims to integrate nutrition-sensitive approaches into agriculture practices, while the MOA fosters research collaboration.
To participate in this exciting event, KNDI professionals are encouraged to register and attend. Registration and attendance will not only provide valuable insights and networking opportunities but also earn professionals 1 Continuing Professional Development (CPD) point, contributing to their professional growth and expertise. Don't miss out on this chance to enhance your knowledge and skills in nutrition-sensitive agriculture.
To earn 1 cpd point as a registered professional, register for the event by visiting the registration link: https://osp.kndi.institute/#/capacity-building-activities. This joint effort highlights the commitment of these organizations to promote sustainable and nutritionally sound agricultural practices for the benefit of communities and individuals.